Announcements

I want to introduce everyone to my friend, Kim's new blog at http://kimlarsonart.com. Kim makes some of the most beautiful mosaic art I've ever seen. I feel very lucky to own one of her pieces. Please stop by and leave a comment to welcome her to the blogsosphere!

Come back tomorrow when I will announce the One World - One Heart winner of one of my mosaic harts! Sign up today on the January 28 blog entry.

Also, please join more than 500 other subscribe to have these posts delivered straight into your inbox. Sign up on the right.
And now...for today's post.
The three primary properties of light are:
* Intensity
* Frequency
* Polarization
To make light of a situation means to find some way to laugh about it…even if the situation itself is dark. This is the way of the non-confrontational.
******~~~~~~~~~~******~~~~~~~~~~******~~~~~~~~~~******
I have a thing about light installations. A lot of my sketches and investigations of late have been exploring ideas about their design and construction. I am attracted to the simplicity of Japanese handmade paper stretched across bamboo…but then I stumble across some artists who create amazingly ornate pieces and I am taken aback by their complex beauty.
I used to stop by the tiny gallery of Lam Quang when I lived in Portland.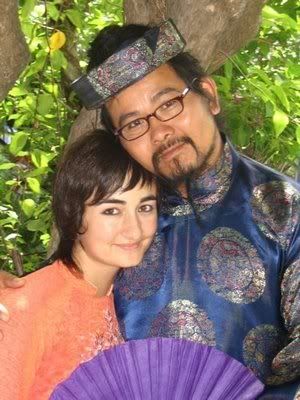 Lam owns Hiih Gallery, one of my favorites in the Alberta Arts District. He does a lot of commercial lighting installations around the city.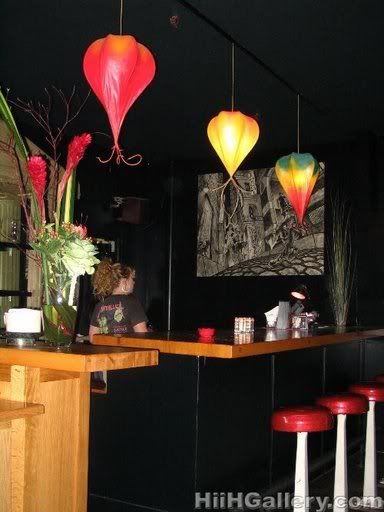 Magnificent though his commercial work is, it was always his gallery installation work that would grab my attention and hang on to it. It is fabulous! He once explained his process to me, about how he would make his own paper and soak bamboo in water to make it pliable. His exacting methods have result in enormous flowers and bugs and human figures all gently lit from within. One of these days, I am going to buy one!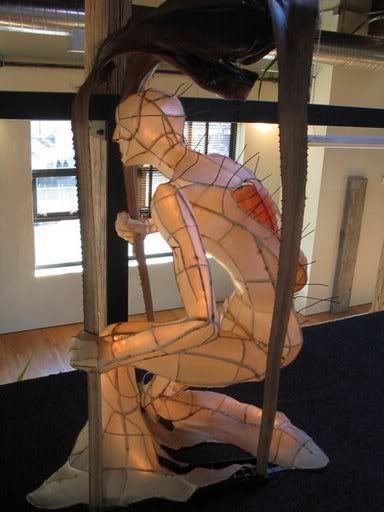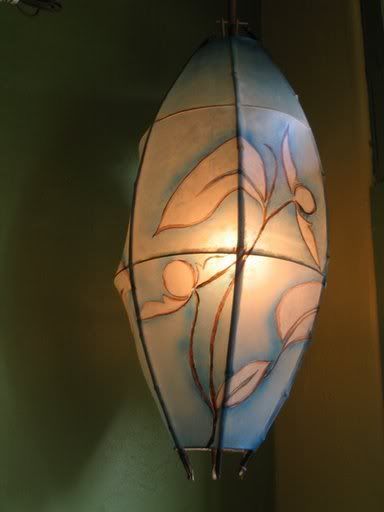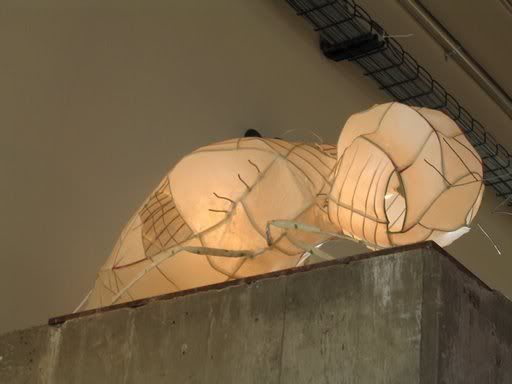 Kirsten Hassenfeld is another artist whose work captures my heart. Her intricate light sculptures are as fascinating as they are complicated. Her work features different types of paper with different and interesting textures. She even constructs the paper chains that connect them. Her show at Rice University in Houston (another former abode) displays six large-scale works that resembled chandelier versions of Fabergé eggs, encrusted with crystalline obelisks. Just beautiful!