SUBSCRIBE TO THIS BLOG TO BE ENTERED INTO A DRAWING TO WIN FREE ART EVERY MONTH!

Do you ever happen across someone's art that makes your heart race with excitement? Bert Simon's paper sculptures do that for me. I was so happy to have received an email from Bert in the Netherlands this morning giving me permission to write about him on this blog!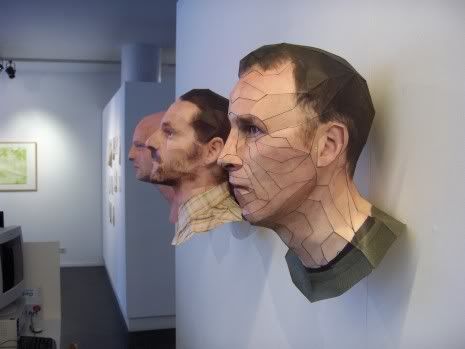 Bert makes these hollow paper sculptures via a detailed and precise process that takes hours on end. Each piece takes around six hours of cutting, folding and coloring the edges before he applies the glue. These works of art are made in the same way as the familiar papercraft houses and animals that you see around.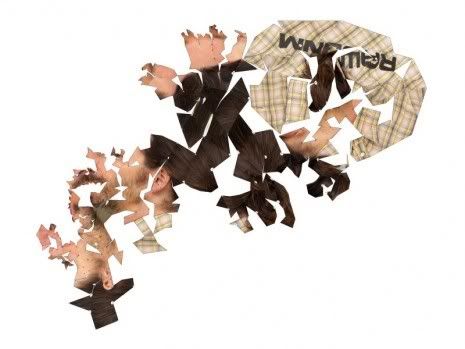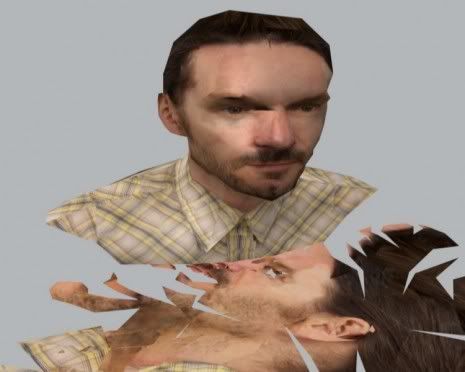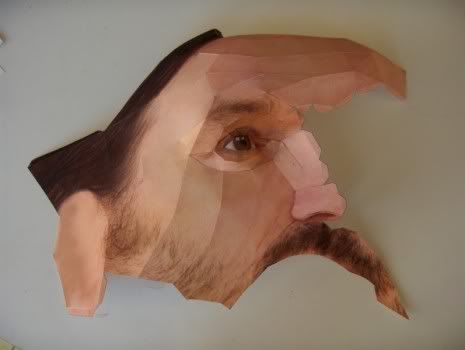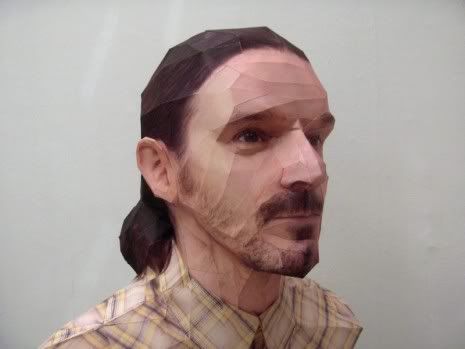 Bert's paper model of Harry Hamelink has been featured in a book about 3d graphic art called 'Tactile' and the October 2007 editions of 'Bright' magazine.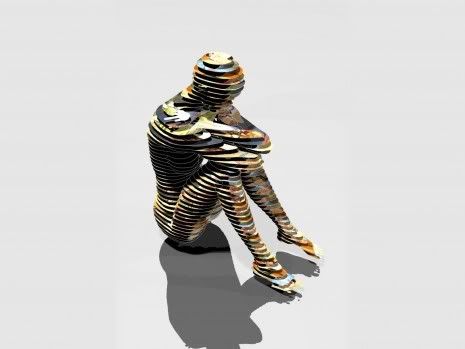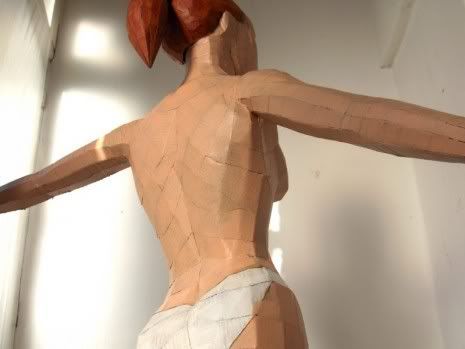 In July of 2006, Bert played a hoax on unsuspecting beach goers about green sea turtles that arrived at the shores of Dutch beaches due to a change in the Atlantic currents. For this project he made several realistic looking cardboard turtles and placed them on the beach as evidence of this rare side effect of climate change. I wish I had been there.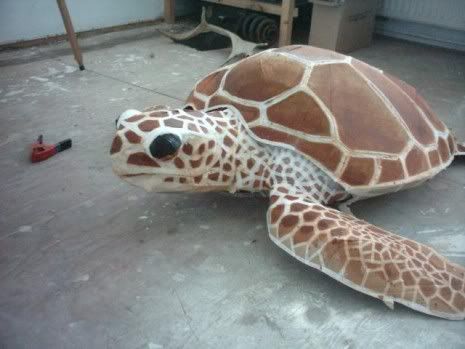 I would have fallen for it…hook…line…sinker!
CLICK HERE
to go to Bert's awesome web site!
***********************************************
For Day #3 of Jen Worden's Art Challenge to draw a little cartoon each day for a week about our everyday lives, I came up with this little piece about how exasperated and utterly uninspired I feel with the continual gray skies and rain we have had in the Bay Area lately. I'm ready for some sunshine. How about you?!
EXASPERATED!

(click image to enlarge)